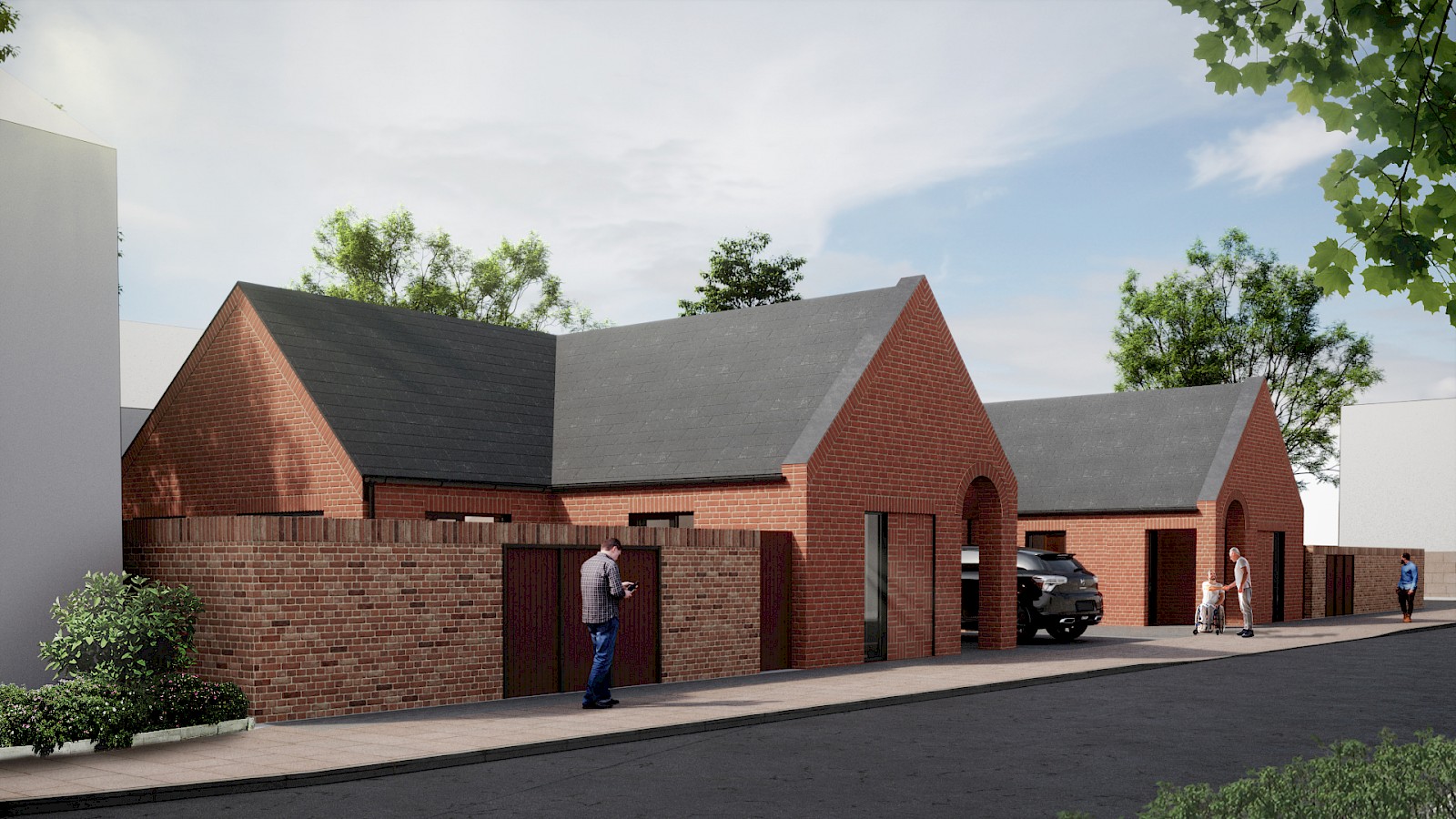 Design for all
06 May 2021
We are passionate about inclusive design. Our two fully wheelchair adapted bungalows at Palmerston Crescent have given us a great opportunity to get into the juicy details of designing accessibility into new homes. We have learned some really valuable lessons about designing for all, from allowing wider spaces to easily reach and open door handles; providing right-handed and left-handed bathrooms to comfortably suit a range of people; and considering the impact on the residents of the height of the light switches. We are proud that this user-first design approach has led us beyond the requirements of the Building Regulations to reach a bespoke solution to suit the people of Greenwich.
Designing these homes has made us think more about how much of the world is unsuitable, unwelcoming and unfairly designed for a significant proportion of our society. In the UK, an estimated 1.2 million people are using a wheelchair regularly (www.england.nhs.uk), and many of these people are on a waiting list to find a suitable place to live. We hope that these new homes will provide a place where the residents can feel comfortable and at ease, and we plan to continue designing more inclusive homes in the future.
The proposed homes are net-zero carbon, using structural insulated panels (SIPs) to create an airtight and highly insulated building envelope which is energy efficient. A mechanical ventilation system with heat recovery (MVHR) will ensure high internal air quality while minimising energy waste, and the inclusion of photovoltaic panels and air source heat pumps will offset the reduced energy demand.