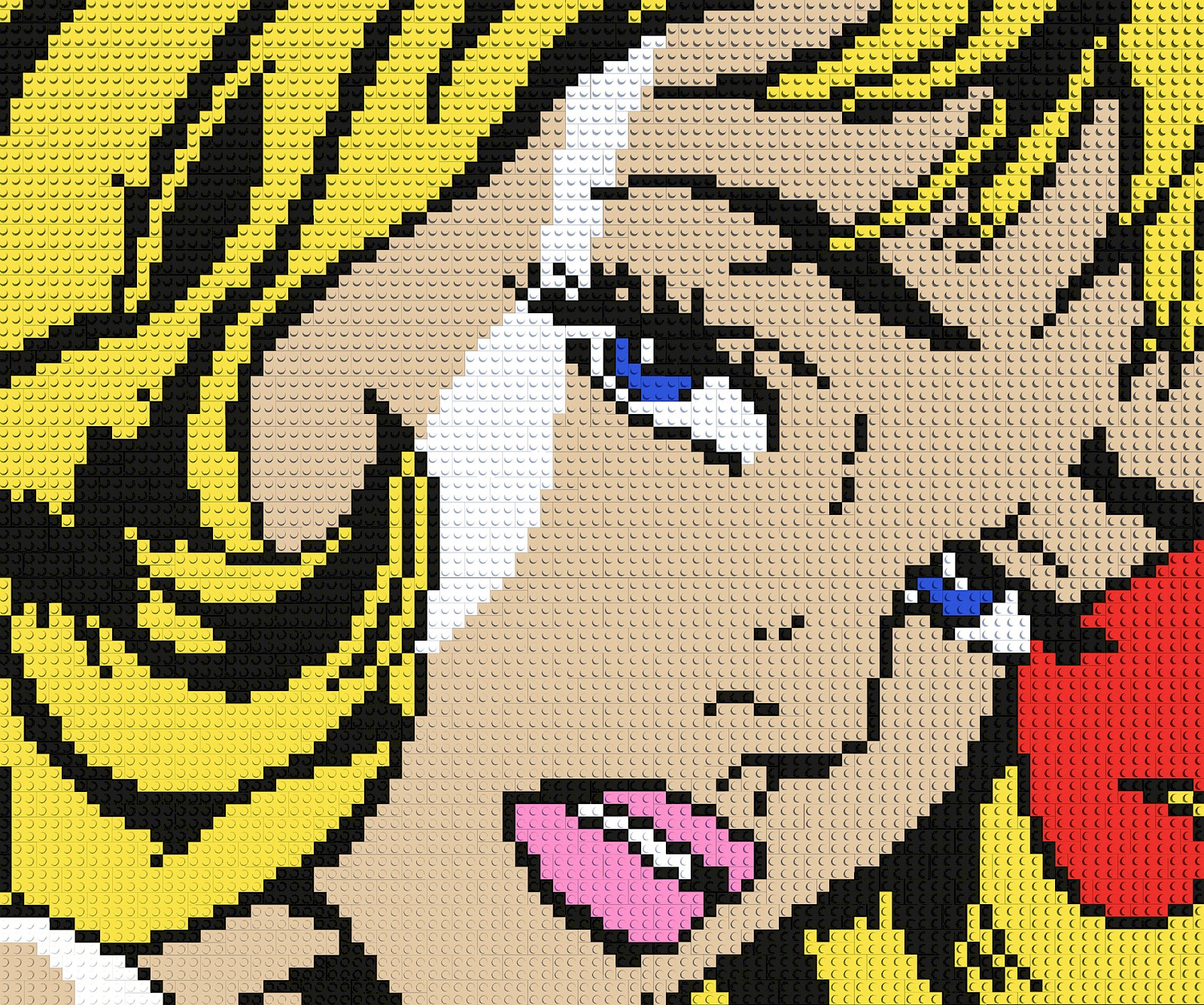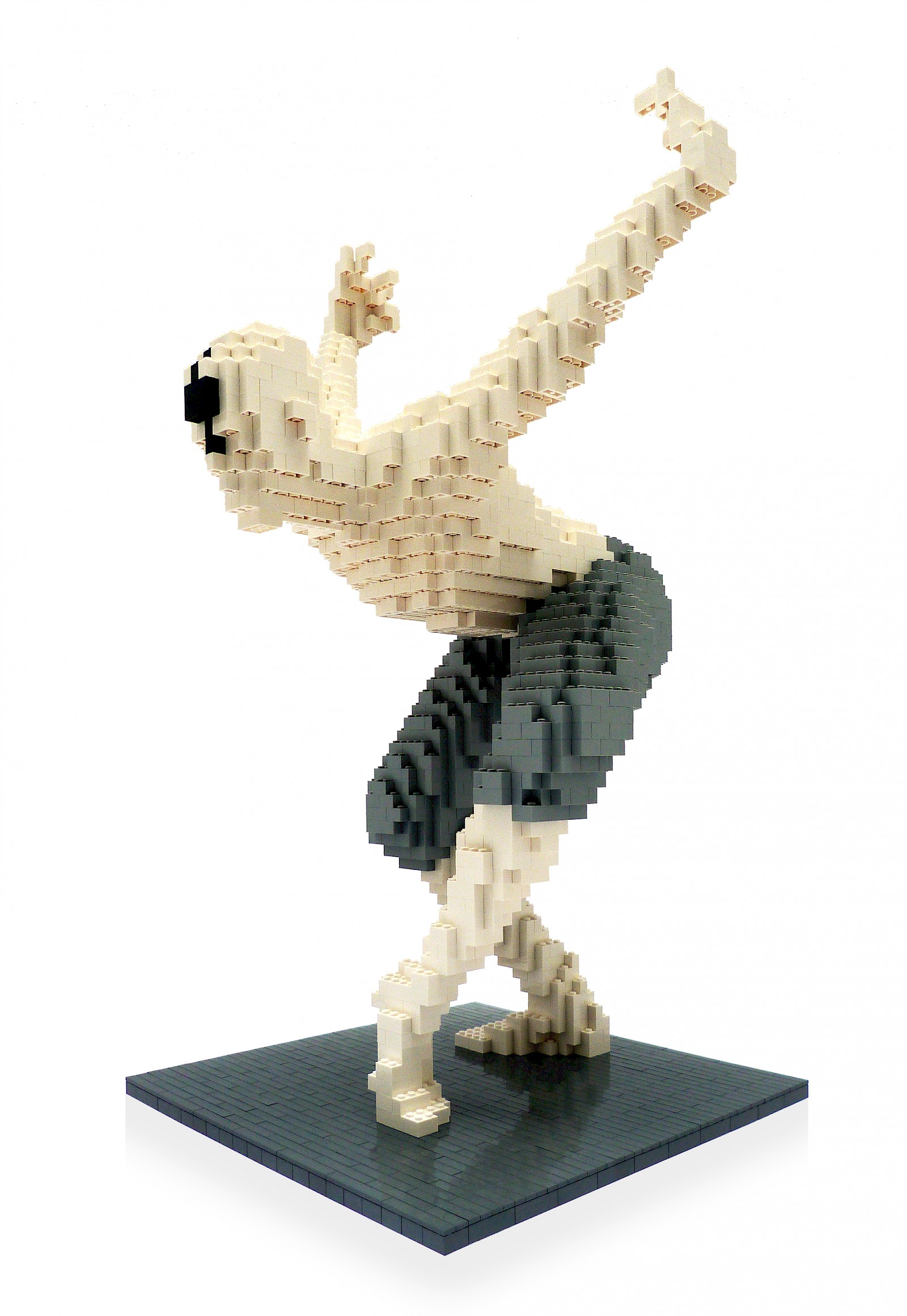 Most importantly, making LEGO keeps me sane
07 Feb 2022
Last week I finished the LEGO Technic BMW M 1000 RR (set ref 42130) which will go on a shelf with over 40 other models, dotted around the house. It joins cars, camper vans, motorbikes, pictures, the Statue of Liberty, flowers and some original sculptures. It is a very cool set, 1920 pieces, pretty complicated and took a decent amount of time to make so it is a nice model to complete.
Most importantly, making LEGO keeps me sane
My first ever set was the LEGO Universal Building Set (set ref 912), Christmas 1976. I was 6 years old. I then got LEGO every Christmas and birthday for about the next 8 years or so, saved all my pocket money and bought LEGO. It is all I did, all I thought about, all I wanted to do. When I was 11, I convinced my parents (much to my brother's annoyance) to take us to Legoland in Denmark. I was a member of the LEGO Club and a certified Junior Master Builder for having a MOC (my own creation) in the monthly magazine, May 1980.
By 1984 or so I had succumbed to the pressures of being a teenage boy in the mid 80's and consigned the sets and the bricks and all the bits to the loft so I could be cooler. It was over 30 years later that I rediscovered my love of LEGO.
LEGO is art with maths. It is a building blocks system with that follows certain mathematical principles and grids and three-dimensional rules but has the freedom to create anything you want to, anything you can think of. You can buy a set and follow the instructions, you can modify models, you can free style. You can make anything that you can imagine that follows the physics.
A bit like architecture. Lots of architects were obsessed with LEGO as children. Maybe building LEGO and designing buildings uses the same bit of brain. Logical creativity.
I started messing about again with LEGO art in my late 40's. I was being treated for depression and anxiety and had been signed off work for a couple of months to help with my recovery. We had a box of LEGO for the kids I started making a few bits to fill the time. I discovered that it really helped me to relax, to switch off from the millions of thoughts rushing round my head. Some people do yoga to relax, some run, some bake, some play golf. I make LEGO. I slowed down, I considered each piece, I engaged in the 'now'. Building LEGO is mindfulness with a cool model at the end.
I started making some sculptures, using fairly simple bricks to really keep the 'Lego-ness'. Having started LEGO in the late 70's, and with a break of 30 years, I wasn't used to all the new pieces and sets so I wanted to really use the bricks of my childhood to see if I could make some art that everyone could see was LEGO. I started making pieces about my struggles with mental health which were really cathartic. I made other about popular culture I had grown up with and exhibited in a few art fairs and galleries. I was then asked to lend some pieces to Brick by Brick, a touring exhibition with a range of international LEGO artists.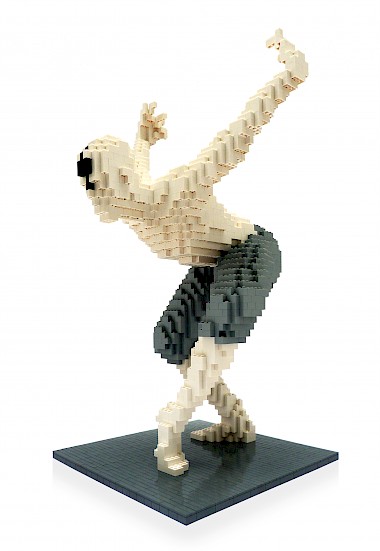 The exhibition has been all over the UK and is now at the Willis Museum and Sainsbury Gallery, Basingstoke. Nowadays I mainly make sets and only occasionally make original pieces. I generally always have a set on the go so I can dip in for as long as I need to help relax and reset. Switch off for a bit and just enjoy making LEGO.
Brick by Brick is from 5 February to 2 May at the Willis Museum and Sainsbury Gallery, Basingstoke. https://www.hampshireculture.org.uk/event/brick-brick