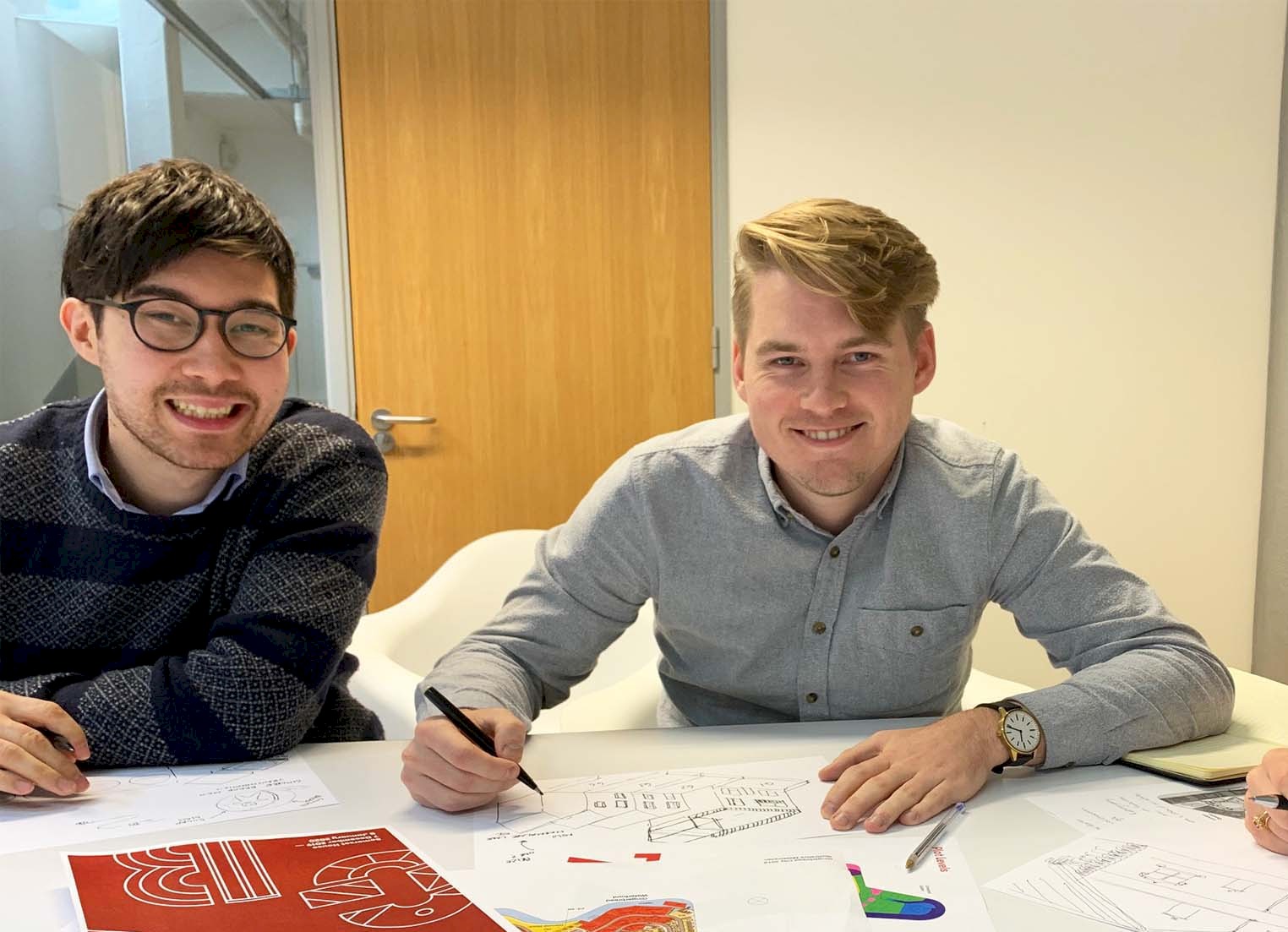 Matt Tear promoted to Technical Director
15 Mar 2022
Since the lockdown started to ease we have seen a slow, but promising, uplift in confidence and workload. We have been looking at our longer term growth strategy and how we can take Fuse into the next stage of our life and development.
We are therefore delighted to announce the promotion of Matt Tear to Technical Director.
Matt joined MDR in 2017 as a part 2 graduate and has followed our journey with our re branding to Fuse 4 years ago. He qualified as an Architect in 2018 and has been an integral part of developing our sytems and processes and improvements to the way we work and deliver high quality schemes.
Matt's technical expertise and knowledge has seen him take an active lead in the design and delivery of key projects, working with Eldon housing on our extra care facility Lingfield Lodge, with Greenwich on our award winning Net Zero carbon sites and most recently with Guinness partnership and ARJ construction.
Dave Hughes, equity partner and Design Director, says –
"Matt has an incredible, and natural, technical understanding of how to build stuff. He is a brilliant problem solver and has that rare ability to see through the complication to the root of the technical problem and deliver the solution. He is a great organiser, an inspiring team leader and we are super excited to promote him to Technical Director and help Penny and I grow and develop Fuse for the future."
Matt will be leading our technical work and will continue to champion our Net Zero Carbon and MMC approach to building.
Author: Penny Fitzpatrick, equity partner and Director